CBL Solid-lubricating And Maintenance-free Sliding Bearings
Structure Characteristics and Applications
CBL-090 wrapped bronze bearing is made of tin-bronze CuSn8 with its surface punched with diamond oil sockets which are preserved for oil saving. It has good anti-fatigue, anti-erosion anti-abrasion and load capacity. The products are widely applied in conditions of heavy load but low running velocity, such as on agricultural, buiding and engineering machines.
1. Saving large amount of bronze material and save the working hours normally spent for lathing the bronze bushing.
2. Compared with lathed bushings and roller bearings, it is lights and more cost-effective.
3. Various holes and dents can be made on the frication surface for grease storage, prolonging the lubrication interval to 5 times as long as required by the bronze bushing.
4. Extremely high load sustainability, especially suitable for coarse abrasion surfaces.
Standard products available: straight bushings, thrust plates and pressure bearings.
Non-standard products available: straight bushings, thrust plates, planks, bearing bushings, slide plates and steel bushing assembly.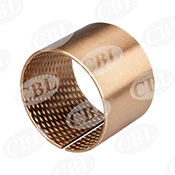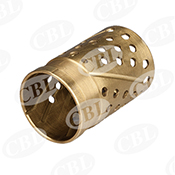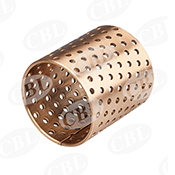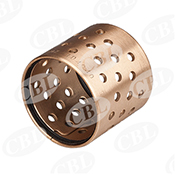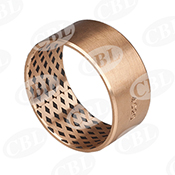 Pressure resistance strength
Coefficient of heat conduction
Linear expansion coefficient