CBL Solid-lubricating And Maintenance-free Sliding Bearings
CBL-800 Bi-metallic composite bearing material consists of steel backing with lead bronze or lead-free copper alloy (CuPb10Sn10、CuPb6Sn6Zn3、CuPb24Sn4、CuPb30、AlSn20Cu)lining, bearing material for oil/grease lubricated applications. The copper alloy forms a continuously frame for thermal conductivity. These bearing structures are with high load capacity and good fatigue property. Higher tolerance can be achieved after re-machined from the customers. Lead-free bronze lining bearing material conforms to the European RoHS directive.
Angineering machine: underpan, thrust wheel, Towing wheel, Steering knuckle,tension pulley...
Automotive:trunnion shaft, connecting rod, valve rocker, camshaft, gear box, internal-combustion engine,
And Plunger pump friction plate, gear pump friction plate...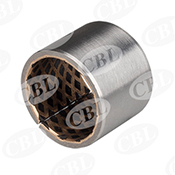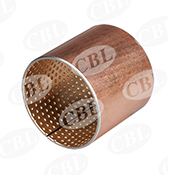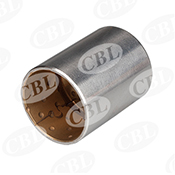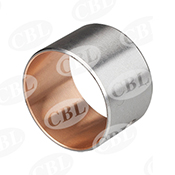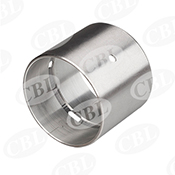 Friction coefficient(oil)
Hardness of mating surface